1998 - Timberland's nightmare postal code
January 1998
Pål and Lauren spend some time in New York.
Morten and Ole Klemetsen are involved in a Norwegian advertisement scheme for a spray which helps people to stop smoking.
February 1998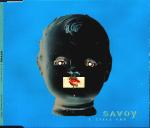 1 Morten goes to London to watch a boxing match.
18 Savoy do a one-off show at John Dee (part of Rockefeller) in Oslo, Norway.
27 Magne is on Norwegian TV talking about his art exhibition "Attacca" which is held at Norske Grafikere gallery until 29 March.
Savoy's song "I Still Cry" is released as a promo only CD-single in Norway.
March 1998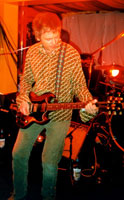 9 Savoy do a showcase at Velvet Room, London, UK. The tracks they play are "Flowers For Sylvia", "Tears From A Stone", "I Still Cry", "Butt Out", "Sycamore Leaves", "Lackluster Me", "Foreign Film", "Rain", "Daylight's Wasting", "Velvet" and "Get Up Now".
In the middle of March, Magne holds an exhibition in Beijing.
April 1998
3 Savoy are nominated for "Best Rock Album" and "Timbersound" are nominated for their work on "Hotel Oslo" at the Norwegian Spellemannprisen at Chateau Neuf in Oslo. Morten is at the Spelleman awards to give away an award together with Lene Nystrøm from Aqua.
14 Savoy perform at Brownies, New York, USA. Savoy are the third of four bands to perform during the evening. Greg Calvert replaces Geir Luedy on bass for the US shows. The songs played are "Flowers For Sylvia", "This, That And The Other", "I Still Cry", "Rain", "Butt Out", "Sycamore Leaves", "Foreign Film", "Velvet", "Get Up Now" and "Tears From A Stone".
21 Savoy play a second show at Brownies, New York, USA. The set list is the same as the previous show except that the ordering has changed, "Flowers For Sylvia" and "Butt Out" are replaced by "You Should Have Told Me" and "Lackluster Me".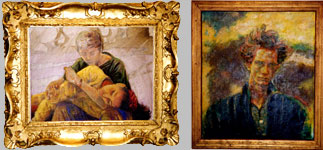 May 1998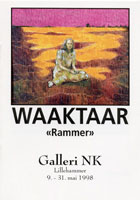 9-31 Pål exhibits his paintings for the first time under the title Rammer ("Frames") at Galleri NK in Lillehammer. It is an exhibition of 26 oil-paintings
24 At a Norwegian music festival in Bergen, "Timbersound" win the Edvard "Music for Another Art Form" prize for their music for TV series "Hotel Oslo".
Magne and Kjetil Bjerkestrand compose the music for Karin Julsrud's film "Bloody Angels", original title: "1732 Høtten - Marerittet har et postnummer" ("The Nightmare Has A Postal Code").
June 1998
9? The Living Daylights soundtrack album is rereleased in the USA. It features bonus tracks.
August 1998
9 Camilla is interviewed on the Norwegian TV show "Skolmenholmen" (TVNorge).
24 Morten performs one track on the soundtrack album for the film "Sophie's World" (based on the book by Jostein Gaarder). He performs the song "A Jester In Our Town" and plays the part of Socrates.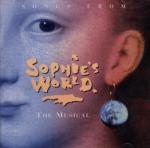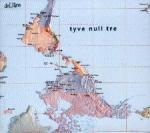 31 During the summer, Pål produces "Tyve Null Tre!" for the Norwegian band "deLillos". This song is released on a promo only single and will appear on the album "Famle Sanger Om Igjen" (Old Songs One More Time) on 14 October.

September 1998

11 Morten sings at a discussion event of Fredslsesarmeen in Drammen, Norway. He performs "A Kind Of Christmas Card", "Lord", a clip of "Heaven's Not For Saints", "Tell Me What You See" and 2 new songs (one in Norwegian, the other in English). At the end he also sings a song with the youth choir of Tønsberg.

Morten records his vocal parts for the forthcoming single "Jungle Of Beliefs".

October 1998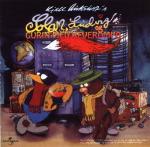 The Norwegian animated film soundtrack album "Solan, Ludvig Og Gurin med Reverompa" is released in Norway. Kjetil Bjerkestrand has produced this 22 track album and worked with Magne on the track "Ein strek - nokon fagar" (track 16) which features lyrics by Bjørn Eidsvåg and vocals by Herborg Kråkevik.
Morten does some work with Swedish drum `n' bass duo Boolaboss (Mark O'sullivan and Walter Backlin). Morten sang on three of the tracks including the song "The Secret" which was due to be a single. In the end, this project is abandoned without release.
November 1998
7? Kjetil Bjerkestrand is interviewed on Norwegian TV.
27 Morten spends some time in London.
December 1998
4 In the afternoon, a-ha hold a press conference at Frognerseteren in Oslo. The conference is featured on the Norwegian TV channels NRK and TV2.
11 a-ha appear at the Nobel Peace concert at the Spektrum in Oslo, Norway. They perform two song, the brand new song "Summer Moved On" plus the hit "The Sun Always Shines On T.V.". The musicians on stage with Morten, Pål and Magne are Per and Sven Lindvall and Kjetil Bjerkestrand.
12 The Norwegian TV channel NRK broadcast some "highlights" from the Nobel Peace concert. This included a-ha's performance of "Summer Moved On".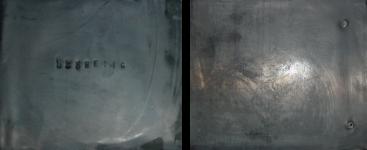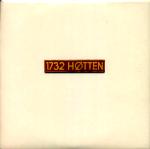 15 Magne Furuholmen and Kjetil Bjerkestrand's soundtrack album "Hermetic" is released as a special limited edition (100 copies) in Norway. The cover was made by Magne in lead and each copy is unique with individual track numbers and various mixes. The album is the soundtrack to the horror movie "Bloody Angels" (also known as "1732 Høtten"). To mark this release Magne and Kjetil are interviewed on Norwegian radio.
25 NRK broadcast the complete Nobel Peace concert.

Magne and Kjetil's one track promo "Wash Her Off Your Hands", taken from the album "Hermetic", is released in Norway.