1992 - recording at Paisley Park
Pål moves to New York, U.S.A.
January 1992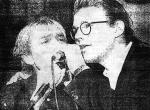 11 Morten, together with other stars such as Bonnie Taylor and Jahn Teigen, attends the traditional New Year's ball of the Wang Handelsskole at the Plaza Hotel, Oslo. He was called up by the organiser, Trond Myhre, of this yearly New Year's ball against drugs and agreed to attend the rather improvised concert. He and Jahn Teigen have only met a couple of times before at the airport, but they rehearse a couple of songs together just before the show. The songs they do in the end are "Crying In The Rain", "Dream Dream Dream", "Bye Bye Love", then Morten sings "Bridge Over Troubled Water" without Teigen, but with the Oslo Gospel Choir, before the two of them again sing a duet on the final song "Let It Be Me".
12 The album "Headlines And Deadlines" spends its last week in the UK top 75; a total of 10 weeks.



March 1992

6 Magne is at Galleri Tvedestrand to frame his last paintings and to prepare for his exhibition. He chose Tvedestrand for his second exhibition as this is the place Kjell Nupen has his studio.
"The Blood That Moves The Body (The Gun Mix)" is released in Germany.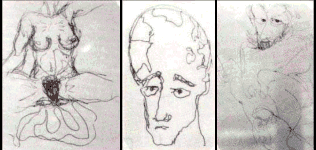 7-29 At Galleri Tvedestrand (ownded by Rune Hansebraten) in Tvedestrand, Norway, Magne exhibits around 50 graphics and drawings with the theme "Animals and Sexuality". A series of the pictures are entitled "Private view" I-IV and several drawings show little monsters called "Diavolino". All of the pictures are up for sale. The mayor of Tvedestrand is one of the first to buy one of the paintings.
10 Morten and Silje Nergaard arrive at Berlin airport in Germany. They perform "Where You Are" on the German TV show "Elf 99" in Berlin. In the evening they fly to Munich.
11 In Munich, Morten and Silje record "Where You Are" for the childrens' German TV show "Disney Club" (broadcast 30 May). After this Morten and Silje are interviewed for "Bravo" magazine and then Morten flies back to London.
16 The film music "Kamilla og tyven" is released in Norway.
18 Morten attends a press conference at the Bristol hotel in Oslo. The press conference has been organised to coincide with the release of the film music and videos for "Kamilla og tyven". Morten's contract with Warner prevented this music from being released before now. Ragnar Bjerkreim composed the music, Oslo Filharmonien and the Film Symphony Orchestra of Praha collaborated on the record and Morten sings the ballad "Kamilla og Sebastian".
19 News spreads that Morten has sung a whole album in Norwegian.
21 "Dagbladet" prints an exclusive interview with Morten.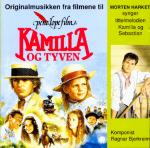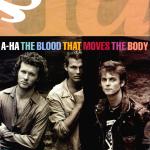 30 "The Blood That Moves The Body (The Gun Mix)", produced and remixed by Alan Tarney, is released in the UK; it doesn't make the UK Top 75. The video for which is the same as that which was released in 1988 with the new version over dubbed.

April 1992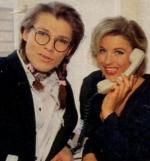 10.-16 During this week, Morten and Silje's voices can be heard when calling the "Bravo-telephone".
18 "NRK" broadcast a programme called "Prestekrager og Påskeliljer", recorded in January. The programme is an Easter-show but focuses on the 25th anniversary of the choir "Ten Sings". They broadcast a video summary with clips of the stars who have their background in this choir, amongst them Silje Neergaard, Bjørn Eidsvåg, Sigvart Dagsland and Morten Harket.
May 1992

4 "Headlines And Deadlines" is released on laser disc.
30 The German TV show "Disney Club" featuring Morten and Silje is broadcast.
June 1992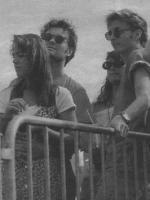 27 Pål and Mags go to the Kalvøya festival in Oslo together with their partners. The bands playing on this first day of the festival include Marius Muller, Freepax, Crowded House, Little Village, Extreme and Bryan Adams. Pål and Mags catch some of the bands playing later in the day.
28 Morten appears at the Askerhallen in Asker, Norway where he performs two songs along with the Oslo Gospel choir. The songs are "The Little Light Of Mine" and "My Tribute". This evening marks the end of the biggest christian teenage meeting, "TT92", taking place in Asker from 25th until 28th June. The choir "Ten Sing" are involved in this meeting for over 4,000 young people.
July 1992
1 A concert organised by WWF takes place at Oslo Konserthus to welcome Prince Philip, the president of WWF, to Oslo. Morten Harket and Dollie De Luxe are amongst the performing artists.
4-2 August The exhibition "Norske samtidskunstnere" (Norwegian contemporary artists) takes place at Galleri Tvedestrand. It features work by artists Therese Nortvedt, Kjell Nupen, Ulf Valde Jensen, Arve Hovig, Trine Lindheim, Kjell Erik Killi Olsen, Axel Tostrup, Bente Tønnesen and Magne Furuholmen.
18 Four tracks from a-ha's set at "Rock In Rio II" are broadcast on UK TV.
30 Pål attends the Dire Straits concert at Valle Hovin in Oslo.
The Museum of the Moving Images in London opens a new 5 month long exhibition on music videos. "Take On Me" is amongst the 100 videos which are shown. Also a recorded interview with Morten is shown, he states how important the video was for their break through.
August 1992

1 In Aker Brugge, Oslo, Morten opens the restaurant "Figaro". Morten and the former Plaza manager, Ole Andersen, own the restaurant which has been named after the opera "Figaro's wedding". It is designed to not only be a place to eat, but also a cultural meeting place where the guests can expect musical and lyrical entertainment. Morten has made an agreement with "Den Norske Opera" to give young talented opera students the opportunity to play at Figaro's. On the first night, he sings accompanied by a British harpist (?).
As Magne had a dream, since working at the "Henie Onstad Senter", Høvikodden during his gymnasium time, to have an exhibition here, Pål, Kjell Nupen and others friends of his organise a "fake exhibition" in his name for his bachelor party. In the afternoon they open the exhibition that should last for one week (until 8th August) together with a surprised Magne. The exhibition is called "Retrospective stunts" and consists of 35 Polaroid pictures on black backgrounds and in black frames. Morten, who is occupied with the opening of his own restaurant "Figaro" in Akerbrygge, is unable to join them for this "opening". After this, Magne celebrates his bachelor party at the restaurant Geysir in Oslo. Morten joins them and brings the biggest gift: a 90 cm tall penis made out of mince, made himself.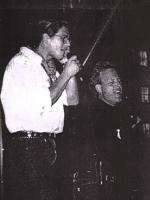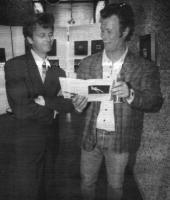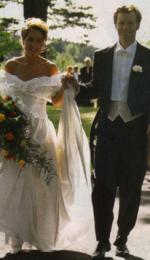 5 At "Figaro" restaurant in Oslo, Morten and Sigvart Dagsland enter the stage and perform two songs, "All I Have To Do Is Dream" and "You've Got A Friend" to entertain the guests. Some restaurant "testers" from "VG" are present and a restaurant review is printed the next day.
8 Magne marries Heidi Rydjord in their garden in Nesøya, Oslo. The priest is Bjørn Eidsvåg and their son Thomas is pageboy.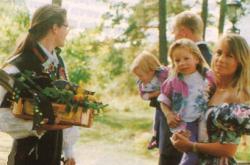 15 The official opening party of "Figaro" restaurant takes place. Artists performing at the opening evening include the Oslo Gospel Choir, an opera singer, an African musician and Morten sings "Bridge Over Troubled Water".
21 "Dagbladet" prints a restaurant review about "Figaro".
22 At the Momarkedet Festival in Mysen, Morten again sings "Bridge Over Troubled Water". The festival is broadcast on Tv Norge.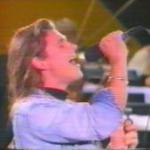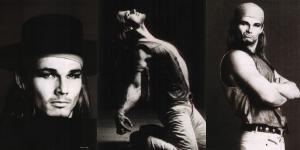 September 1992
The two Norwegian magazines "Allers" and "Det Nye" feature long interviews with Morten and the "Zodiak" prints a feature on Magne.
17 At the 33rd Industrial Film and Video Congress in Rotterdam the English version of the Norwegian video "Solenergi" is third in the category "educational purpose". Harald N. Røstvik was the initialiser of the video and wrote the manuscript with producer Vigdis Nielsen. It is a video about oil being an environment polluter and solar energy offered as a solution for environmental problems. Frederic Hauge acts in the video, the music comes from Chris Rea and Mari Boine Persen, while Morten is the narrator.
October 1992
15? For the 30th anniversary of James Bond, two versions of "The best of James Bond" album are released. One is a limited edition (200-300 copies) double album with some bonus material and the other is a regular album with the 19 title tracks of the films so far. a-ha's song "The Living Daylights" is included.
20 Morten and Mags are present at the premiere of the first Norwegian musical "Which Witch" at Piccadilly Theatre in London.
a-ha rent studio B at Prince's Paisley Park Studios in Chanhassan outside Minneapolis to record their new album. Here they work with producer David Z (who produced Prince's "Purple rain"), they work well together as David is more interested in "music" rather than "hits". As the studio is out in the countryside with few distractions, a-ha can concentrate on work and they spend around 12 hours per day in the studio. They invite some journalists from Aftenposten to spend three days with them in the studio and a report of this is published at the end of December.
Magne is exhibits six new black and red paintings at Steinerskolen in Nesbru for two days.

November 1992
1 Magne spends his birthday with his family in Norway.
Leif O. Holstad, manager of the "Marita stiftelsen" (an organisation against the use of drugs and who travels around in Norway to show a film called "Marita" showing how dangerous drugs are), wants to shoot a new film to include newer aspects of drug consumption. For this reason he interviews Terry Slater, a-ha's manager, who is tired of drugs in the music business.
December 1992
9 A short interview with Morten is shown on the French teenage show "Y'a pas d'lezard" ("MTV").
27 The Norwegian Newspaper "Aftenposten" prints an exclusive story about a-ha and their new album which has working title "The Story Of a-ha" which, at this time, is due for release in February 1993. The preliminary track list includes the title "Bar Room" in place of "Lie Down In Darkness".
31 The planned New Year's Eve gig at Figaro's is cancelled as they are in financial difficulties and the restaurant closes.
During the winter, Morten meets poet Håvard Rem for dinner at his brother's (Håkon) house. Håkon had worked with Håvard on some books, amongst them a translation of lyrics by Leonard Cohen.